About Us
2017 Perfect Game Collegiate Baseball League Quick Facts
Founded: 2010
First Season: 2011
President: Jeff Kunion
Regular Season: June - July
Regular Season Games: 50
2017 All-Star Game: Tuesday, July 18 at Amsterdam's Shuttleworth Park
League Teams
East - Albany Dutchmen, Amsterdam Mohawks, Glens Falls Dragons, Mohawk Valley DiamondDawgs, Oneonta Outlaws, Saugerties Stallions, Utica Blue Sox
West - Adirondack Trail Blazers, Elmira Pioneers, Geneva Red Wings, Jamestown Jammers, Newark Pilots, Onondaga Flames.
*Watertown is scheduled to re-join the PGCBL in the 2018 season.
Eligibility Requirements: Player must have remaining collegiate eligibility to participate. Graduated high school seniors that will attend a two-year or four-year college in the fall are eligibile, subject to Perfect Game USA approval.
Roster Limit: 35 players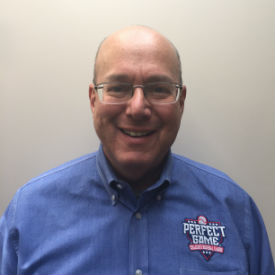 President — Jeff Kunion
Jeff Kunion has more than 25 years experience in baseball, working both on and off the field. He has been President of the PGCBL since 2011 and has since added seven new franchises to the circuit. Kunion is responsible for all business and baseball operational aspects of the organization.
Kunion started his sports business career in 1980, working in the New York Mets business office as a member of the Doubleday & Company transition management team. He maintained responsibility for non-baseball Human Resources and Labor Relations with the Major League team through 1987.
After establishing a real estate appraisal and investment firm, he returned to baseball in 1994 by purchasing a share of the Double-A Eastern League's New Haven Ravens.
When independent minor league baseball arrived on the scene in the mid 1990's, Kunion became the owner of a franchise in the Northeast League. He owned and operated two teams in the league and was named president of the Northeast League in 1996.
Yearning for a chance to work on the field with players, Kunion began a stint as the Player Personnel Director and Bench Coach for the then-professional Elmira Pioneers (Can-Am League). He spent seven seasons working in Elmira before spending four years with the North Shore Spirit (Can-Am League) and two seasons with the Florence Freedom (Frontier League) in the same capacity.
Kunion left professional baseball behind when he purchased the now-collegiate level Elmira Pioneers in 2009. He owned and operated the team two years before selling the club and being appointed the president of the Perfect Game Collegiate Baseball League.
Kunion's educational background encompasses both sports management and business. He holds a BBA in Marketing from Baruch College, an MA in Sport Management from New York University,and an MBA in Business Management from Hofstra University.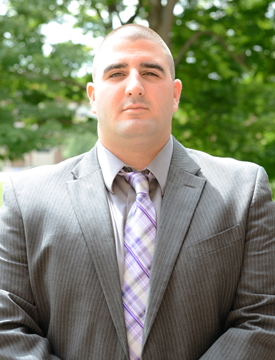 Director of Communications — Travis Larner
Travis Larner was named the Perfect Game Collegiate Baseball League's Director of Communications in January of 2017. He resides just minutes away from historic Dunn Field in Elmira, N.Y., home of the Elmira Pioneers. As the Assistant Director of Athletic Communication at Elmira College, Larner is responsible for coverage and promotion of EC's 20 varsity programs. Larner graduated cum laude from St. John Fisher College with a bachelor's in Sports Management in 2013, and is currently pursuing a graduate degree at Elmira.
Larner joins the PGCBL with an extensive background in baseball at both the collegiate and professional levels. He was the first intern hired by the Newark Pilots under former General Manager Pat Brown in preparation for the team's inaugural season in 2011 and has since assisted the club in a multitude of facets. Larner oversaw all media relations efforts during Newark's 2011 PGCBL title run and was rewarded for his efforts with a championship ring.
His résumé also includes a season in the communications department with both the Rochester Red Wings, Triple-A affiliate of the Minnesota Twins, and with the Corpus Christi Hooks, Double-A affiliate of the Houston Astros. Following graduation from St. John Fisher, Larner traveled south to Sarasota, Fla., where he served as a Media Relations Assistant with the Baltimore Orioles during Spring Training under Jeff Lantz, currently the Senior Director of Communications for Minor League Baseball.
Before returning to his native New York, Larner spent a year as an Athletic Communications Assistant at Florida Southern College in Lakeland, Fla. Among other duties, he aided in the coverage of FSC's baseball team, winner of nine NCAA Division II national championships. During the spring of 2015, he witnessed the slugging prowess of future Detroit Tigers draft pick Sam Machonis, an all-star member of Mohawk Valley's 2015 PGCBL championship team.