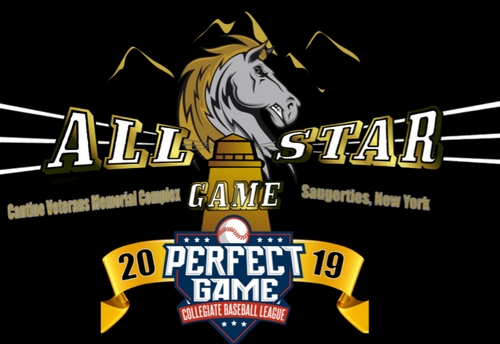 SAUGERTIES, N.Y.– The Perfect Game Collegiate Baseball League (PGCBL) is proud to announce that the Saugerties Stallions will be hosting the 2019 PGCBL All-Star Game next July. Summer collegiate All-Star Games have been held in New York State for over 40 years, but this will be the first time it will be granted to Ulster County. The entire area's local economy and businesses should feel a direct impact over the two-day All-Star Break.
Kevin Hinchey, the Saugerties Stallions' owner and president, stated, "It is an honor to be able to host the All-Star game here in Ulster County. The effort put forth by our community has not gone unnoticed. We were praised by league owners and the league's president. As a result, Saugerties was voted unanimously to hold this prestigious event."
PGCBL President, Robert Julian added, "We're thrilled to have the Stallions host the 2019 All-Star Game. We're excited to bring the event to Saugerties and showcase a great ballpark and a vibrant community alongside the league's most talented players from across the country."
The 2019 PGCBL All-Star festivities will include Major League Baseball (MLB) Scout Day activities. Professional scouts from each of the 30 MLB teams will be in attendance evaluating the players. Thousands of fans will enjoy live entertainment, a home run hitting contest, various fan-based in-game activities and, of course, the 2019 PGCBL All-Star Game. The extraordinary evening will conclude with fireworks sponsored by Mid-Hudson Valley Federal Credit Union (MHVFCU.)
Please continue to visit the Saugerties Stallions' social media platforms and website at www.TheSaugertiesStallions.com for more information about this exciting news.