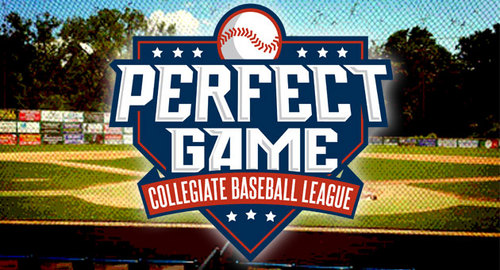 Throughout the season, the Perfect Game Collegiate Baseball League will be recognizing a Player and Pitcher of the Night on each game day.
Player of the Night: Sterling Hayes, Jamestown (Vanderbilt)
In his first game in the lineup for the Jamestown Jammers, the Vanderbilt commit drove in three runs and scored three more in Jamestown's 13-4 win over Utica. He hit safely in each of his final three at-bats, including singles in the sixth and seventh innings, after which he scored in both innings. He capped his night with a three-run home run to put away the Blue Sox. Thursday night was Hayes' first appearance in the lineup after pitching an inning on Wednesday.
Pitcher of the Night: Mark Anderson, Oneonta (Lafayette)
Anderson worked into the eighth inning on Thursday night, picking up his first victory of the PGCBL season in an excellent outing against the Saugerties Stallions. The freshman from Lafeyette College allowed a lone run on six hits, and struck out six Stallion hitters over 7.1 innings on the hill. The effort dropped the lefthander's season ERA to 2.18, and provided the Outlaws with their third consecutive victory after an 0-2 start.
Stay tuned to PGCBL.com throughout the season for further presentations of the Player and Pitcher of the Night awards.