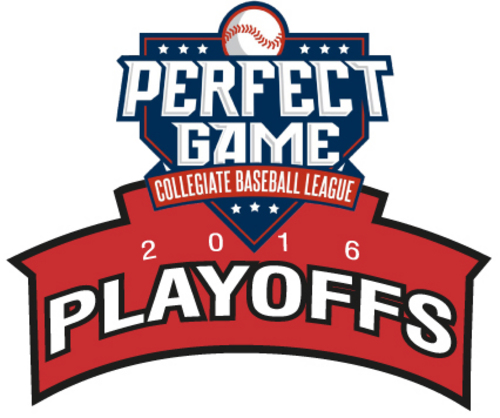 For all of the latest news stories on the Perfect Game Collegiate Baseball League, go to the "Press" page at the top right of this webpage.
Today is the sixth day of the postseason.
Last Night's Game:
Amsterdam 4 Albany 1
The Amsterdam Mohawks advanced to the PGCBL Championship Series for the fifth time in six PGCBL seasons with a 4-1 win over the Albany Dutchmen in a deciding game three at Shuttleworth Park.
The Mohawks took a 2-0 lead in the first inning on a Joe Genord two-run home run. Nick Patten hit a solo home run in the fourth inning to extend the lead. Albany got a run back in the sixth inning on a JJ Shimko RBI double but Amsterdam answered in the seventh on a Chris Givin RBI double.
Austin Keen struck out eight batters over six innings of one-run ball to earn the win for the Mohawks as Chase Haney notched the save. Kale Morton took the loss for Albany.
Tonight's Game:
PGCBL Championship Series: Amsterdam at Utica 6:35 p.m.
Game One of the best-of-three series

Season head-to-head: Utica, 2-1

Utica at home: 15-9 (regular season); 1-1 (postseason)

Amsterdam on the road: 16-9 (regular season); 0-1 (postseason)
Playoffs:
In the PGCBL Championship Series, the lower seed—based on regular season record—will host game one, while the higher seed will host games two and three.
For all the latest scores and updates, follow the PGCBL on Twitter, @PGCBLbaseball.