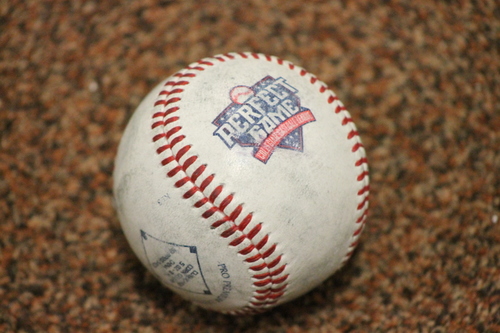 Mac Crispino of Mohawk Valley and Tyler Brown of Oneonta have been named the Player and Pitcher of the Week. The two have been given the honors for the week that started July 18 and ended July 24.
Crispino takes home the award after hitting .500 over five games with 10 hits, including four doubles, and seven RBIs. He struck out just one time over the course of the week and went 3-for-5 on both Monday and Tuesday.
On the season, the East Division All-Star is hitting .365 with a .907 OPS and 25 RBIs. He has 13 extra-base hits and has scored 14 runs. At Fairfield this year, Crispino appeared in 57 games, hit .292 and drove in 35 runs.
Tyler Brown has been named Pitcher of the Week after tossing 11 combined shutout innings over two starts. The righty allowed just three hits combined and struck out 10 batters. He picked up wins on both Monday and Saturday.
On the season, Brown has three wins in 42 innings pitched to go along with 34 strikeouts. He appeared in 10 games this spring at Northeastern and struck out seven batters in 11.2 innings pitched.
For all the latest news, scores and updates, follow the PGCBL on Twitter, @PGCBLbaseball.