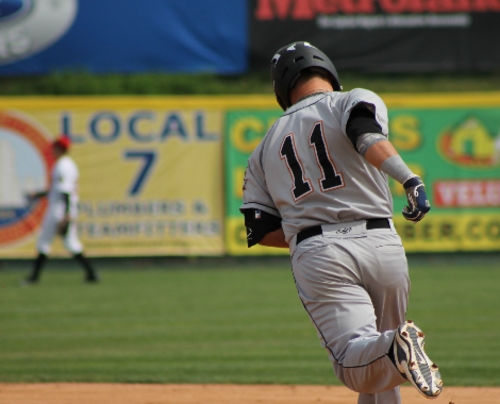 By Sam Blum
Albany Times Union
The Albany Dutchmen lined the top step of the dugout. No one was sitting, and no one was silent. Two pitches into their exhibition against the Tri-City ValleyCats — the Class A affiliate of the Houston Astros — they had garnered a 2-0 lead.
When the ball left his bat, Albany's Hunter Boose, a self-proclaimed "off-the-wall" hitter, thought he had just missed a home run. But it carried into the ValleyCats' bullpen and quickly put the underdogs ahead.
"I never thought I'd experience something like that," Boose said. "It's an awesome feeling. ... I understand this is possibly a once-in-a-lifetime opportunity."
Full story can be found here.